Jenefer Philp is a senior lecturer at Lancaster University in the UK, and teaches in the areas of second language acquisition and TESOL/TEFL. Her research focuses on the role of interaction in instructed language learning. Her research is supported by years of experience as a classroom teacher and teacher trainer in Australasia, Indonesia and the UK. Her publications include: Philp, J. , Adams, R., & Iwashita, N., (2014) Peer Interaction and Second Language Learning. Taylor & Francis; Oliver, R., & Philp, J., (2014).Focus on Oral Interaction. Oxford University Press, and Philp, J., Oliver, R., Mackey, A. (eds.) (2008). SLA and the Younger Learner. John Benjamins.
---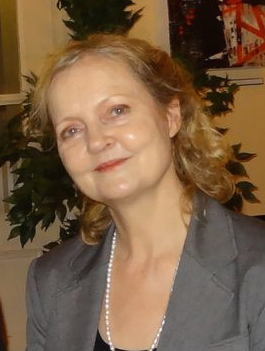 Janice Bland is originally from East London. She taught all levels of primary and secondary school English in Germany before becoming a teacher educator for student teachers of English language and literature. Janice is currently Visiting Professor and Deputy Chair of TEFL at the University of Muenster. Her core interests are language and literature education in school settings with primary and secondary-school children: creative writing and principled materials development, children's and young adult world literature in English, visual and critical cultural literacy and global issues, intercultural learning and drama methodology. Her publications include Children's Literature and Learner Empowerment – Children and Teenagers in English Language Education (2013) and Teaching English to Young Learners – Critical Issues in Language Teaching with 3-12 Year Olds (2015), both books with Bloomsbury Academic.
---

Libor Stepanek is Assistant Professor in English and Director of the Masaryk University Language Centre, Brno, Czech Republic. His broad international teaching experience and teacher training activities include EAP soft skills such as intercultural communication, critical thinking or videoconferencing, however, his main academic interest lies in creativity and Creative Approach to Language Teaching (CALT). He is also an author and co-author of a number of materials, online courses and publications, such as Oral Presentations (https://online.cjv.muni.cz/opc/click-to-start.html) or Grada´s Academic English, and an active blogger (http://eapcreatively.blogspot.cz/).
---
Sandie Mourão has lived and worked in Portugal since 1987 and is a teacher educator, author and consultant specialising in early years language education. At present she works part-time as an invited assistant professor in the Modern Languages, Cultures and Literatures department, Nova University Lisbon, teaching on the MA for primary English teachers. She is co-editor of Early Years Second Language Education: International Perspectives on Theory and Practice (Routledge) and the open access Children's Literature in English Language Education journal – CLELEjournal http://clelejournal.org. She has collaborated on a number of pre-primary and primary language learning courses and resource books and contributes regularly to edited volumes and journals related to ELT and/or children's literature. Her main research interests focus on early years language learning, picturebooks in language education, and classroom-based research. For further information see her websites: http://fcsh.unl.pt/faculdade/docentes/sandramourao and http://sandiemourao.eu.